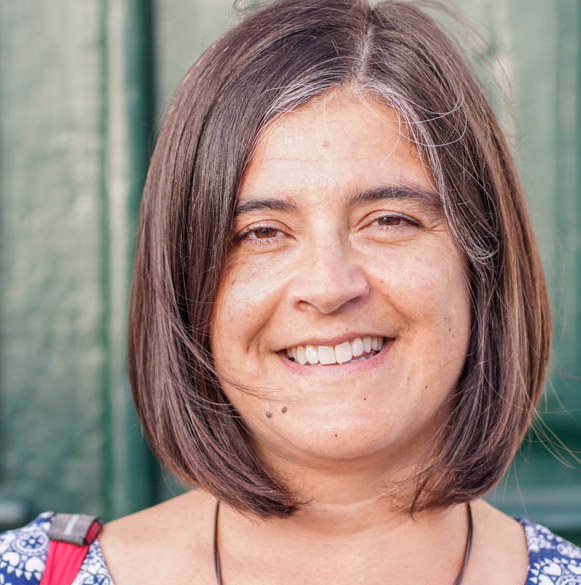 Armanda Rodrigues
Ph.D. in Information Science, City University
FTE Researcher NOVA LINCS (Previously CITI)
Multimodal Systems Group
Associate Professor, DI - FCT/UNL
Research topics
Web-GIS, Spatial Context, Geo-collaboration, Digital Heritage and Emergency Management.
Resume
The main issues in my research are inspired from very practical and real situations, characteristic of different computational environments where geospatial information and context is relevant. From this initial setting I am interested in providing models, methods, tools and infrastructures that may enable improvements in the use of Web/Mobile GIS systems, particularly focusing in changes in context and in collaborative environments. I have developed research toward enabling geo-collaborative integrative environments involving heterogeneous information sources and structured user hierarchies. I have been involved in several International and national research projects related with Geographic Information Systems, Simulation, Web-GIS and Geo-Collaborative Systems with case studies in the areas of Emergency Management, Digital Heritage and Agronomy.
If you are interested in these topics please contact me.
Teaching (in Portuguese)- 2022/2023
Primeiro Semestre
Algoritmos e Estruturas de Dados (MIEI e LEI): Responsável e Co-Regente, Aulas Teóricas (T1, T2) e Práticas (P%)
Segundo Semestre
Web Geográfica: Responsável e Regente, Aulas Teóricas e Práticas (T1 e P1)
Aquisição e Tratamento de Imagem: Regência, Aulas Teóricas e Práticas (T1 e P1)

Pedro Franco - DEVELOPING SUPPORT FOR THE HERITAGE DIGITAL TWIN IN CONSERVATION - 2D (with Márcia Vilarigues)
José Oliveira -AN INTERACTIVE PLATFORM FOR REPRESENTING, INTERLINKING AND ANALYSING CONTENT ON GLASS ART ON THE WEB (with Matthias Knorr)
Pedro Micaelo - VISUALIZATION AND GEO-LOCATION OF GLASS ART CONTENT ON THE WEB (with Matthias Knorr)
Filipe Miranda - DEVELOPING SUPPORT FOR THE HERITAGE DIGITAL TWIN IN CONSERVATION - 3D (with Nuno Correia and Márcia Vilarigues)
Tiago Nunes - AUGMENTED AND VIRTUAL REALITY FOR ENHANCED PRESENCE IN CULTURAL INSTITUTIONS: CREATING AN IMPROVED AND IMMERSIVE VISITOR EXPERIENCE (with Nuno Correia) FOR MUSEUMS
Manuel Soares - A PERSUASIVE PLATFORM FOR ENGAGING IN SUSTAINABLE BEHAVIOURS (with Teresa Romão)
Address: Office 247 Ed. II, Departamento de Informática, FCT/UNL, Quinta da Torre, 2829 -516 CAPARICA, Portugal
Phone: (+351) 212 948 300, Ext.: 10783 (or call the department's office - (+351) 212 948 536)
E-mail: a.rodrigues[AT]fct.unl.pt